289 Striper Guide Customer Reviews
Ratings & Reviews Summary -
5.0015 reviews
W
Willie
September 25, 2022
Captain Mark is fantastic...good fishing and funny jokes.
no more
SB
Shawn Brewer
June 26, 2022
My wife and I went out with Captain Mark and Brandon and had a great time! The fish were stubborn, due to the heat, but those two stayed on it until we got some in the boat! We loved the stories they had to tell and enjoyed being out on the water with them!
Read More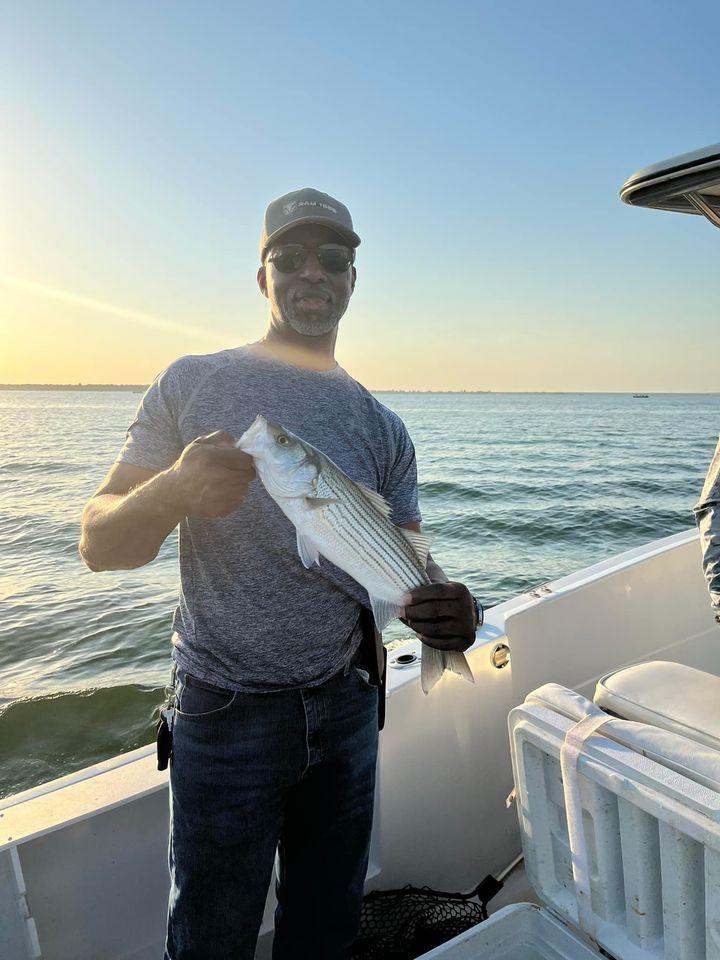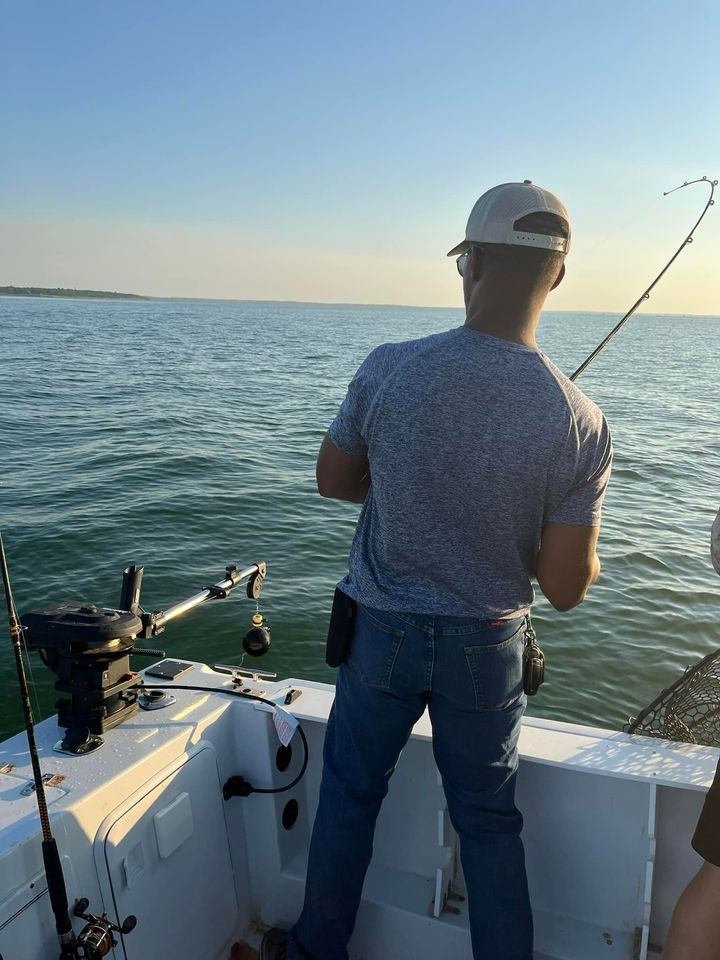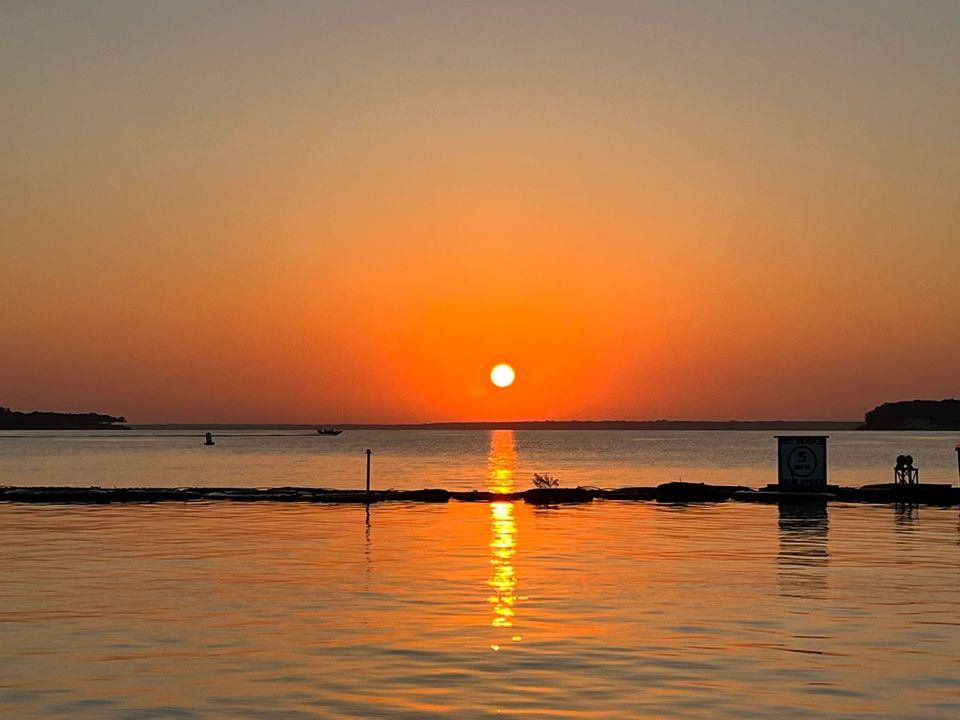 Overall, my husband and I had a pleasant experience.
no more
FG
Francisco G.
October 6, 2021
My sons and I had a great time!
no more
'd like to thank Captain Mark for babysitting my wife, and helping her with her fishingpole, so I could focus on fishing. It was a fun trip.
no more
H
Harvey
September 27, 2021
Very comfortable trip ! Super relaxing Low stress A perfect way to start the weekend . Lots of experience and great communication Money well spent . Only downfall was that my wife out fished me 3:1
no more
Had a really great time Captain Mark really showed us great fishing spots caught some amazing fish most definitely will be back and I will recommend it to everybody
no more
Fantastic fishing trip on lake Texoma, our main goal was to have our 5 year old granddaughter experience a day of fishing, within 2 hours of fishing she caught 15 striper and white bass, she had a wonderful time and we enjoyed watching her enjoy herself… Capt. Mark was awesome and very patient, I highly recommend him to anyone who wants to enjoy a great day of fishing. THANK YOU !!! Capt. Mark
no more
LAH
Leigh Ann Howard
June 13, 2021
We just got back from a fishing trip with Captain Mark. He was the best! So patient and always finding us the best place to fish! Check him out if you need a great guide!
Read More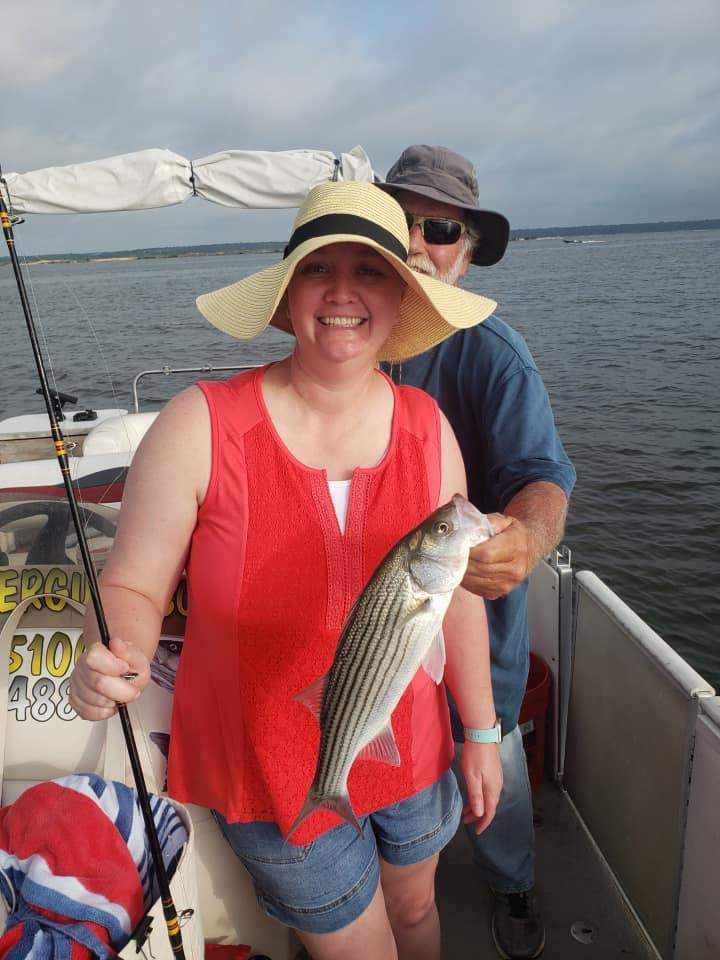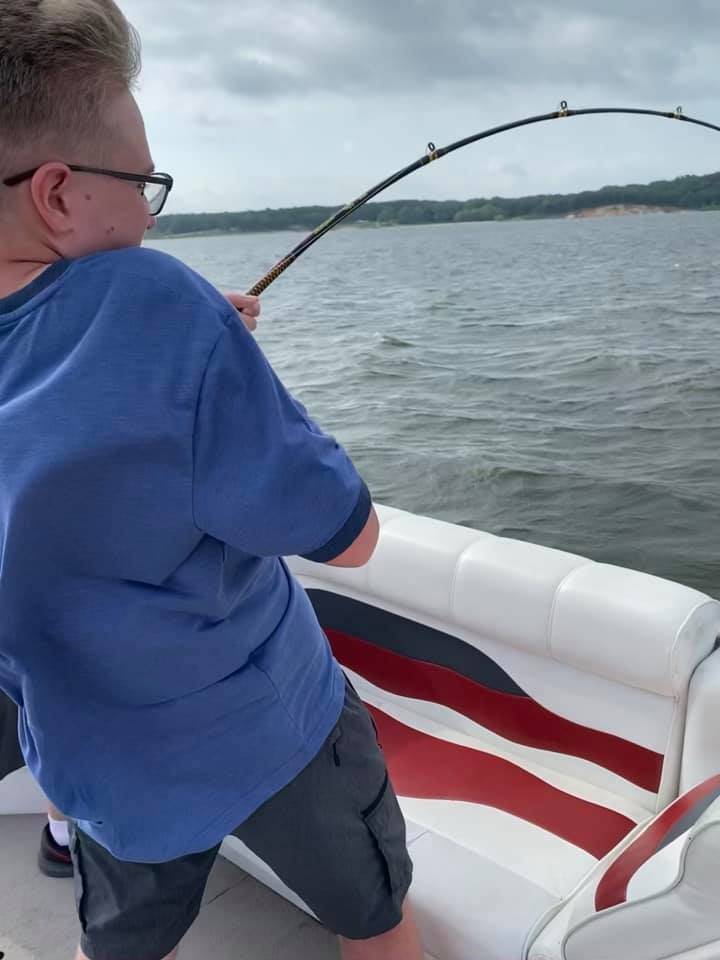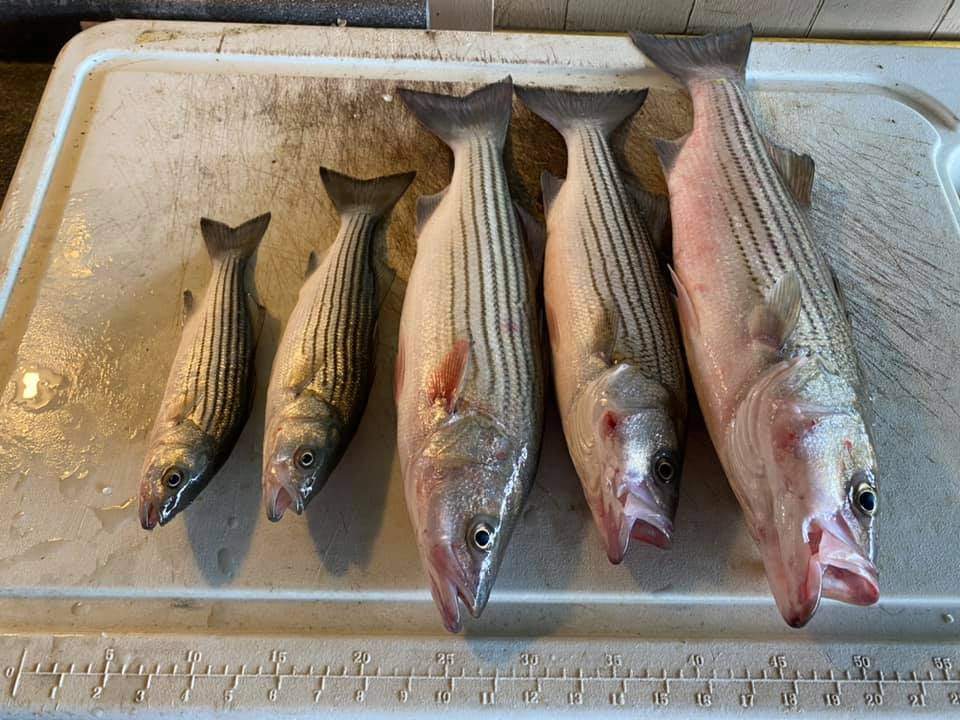 The wind was blowing 40 miles per hour. After a very great conversation, I rescheduled this trip. I really appreciated Captain Mark's approach, his integrity, and his candor. I will definitely use this guide service again in the future
no more
Mark did a fantastic job of putting us on fish. He also did a great job ensuring my 90 yr old father had a fun experience. Very well done
no more
Day started out lil hesitant due to previous day on Lake By Captain..But we assured him we would take our chances.. Extremely knowledgeable and all around fun guy. We caught fish and had fun doing it.. Looking forward to our next time out with Captain Mark and Continued success on the lake to him…Brad and Brad and Fish
no more
I am an AK amputee on crutches and Captain Mark's boat was perfect for me. There was plenty of room for everyone (5+cptn) to move around the boat easily,including myself, and everyone had a comfortable seat. Captain Mark was very knowledgeable of the area and he knows where the fish are, the waters were choppy and the wind was blowing but he was able to put us on some fish with ease. It was a good day, one that I know my 3yr old grandson will never forget! He caught his first striped bass! I had been telling him for weeks, prior to our trip, that he was going to catch a "BIG fish", and thanks to 289 striper guide, he did just that, mission accomplished! Thank you again Captain Mark for helping us make GREAT Memories. I'm already planning my next trip.
D
Danielle
October 17, 2020
Had the best trip ever. Even though the fish weren't biting Mark busted his butt getting us on fish and went above and beyond . We were supposed to have a 4 hour fishing trip that turned into 11 hours on the water because our awesome Caption would not give up. We ended catching a nice 21 1/2 inch hybrid and a small 12 in hybrid . It was not from going above and beyond. Highly recommend and I will definitely be back. Mark and his daughter Ingrid are very knowledgeable and professional.
My family had a great time fishing with 289 Striper Guide! Being as he has a pontoon boot the experience was different. Personally it was way more comfortable for me. Not always having to stand and plenty of seating and extra room. Capt. Mark(Rock) was professional and very easy to get along with. Had us smiling the whole time. Highly recommended by us! Thank you!
no more
Lake Texoma Fishing Guides
289 Striper Guide Customer Reviews are provided by our guests. We focus on providing our Lake Texoma Fishing Charter guests the very best experience. Our Striper Fishing reviews are from trips in Lake Texoma, Pottsboro Tx.